Innovation award
On June 14, 2017, on the occasion of the Solscope evening at the Manoir de la Garde, Jacques ROBERT, President of the jury, awarded the SOLSCOPE 2017 Innovation Trophy to Jean-Frédéric HENRY, MS Sales and Marketing Director for its process of "recovery of drilling mud and water preservation".
MS is a family business, anchored in Auvergne. With a dynamic team and more than 40 years of expertise, MS designs, manufactures and installs high performance liquid and solid separation solutions throughout the world.
The award-winning process
Changing the state of cuttings from liquid to solid
Reduce volume and weight to ease evacuation
Allow recycling of recovered water
View the trophy winner's file: MS

The jury awarded a special mention to the files classified second and third, presented by SOLETANCHE BACHY and KELLER.
The jury also wished to acknowledge the value of the other files submitted by BARTEC SYSCOM and AVNIR ENERGY, BOTTE Fondations, GROUNDFORCE, GTS and JANSEN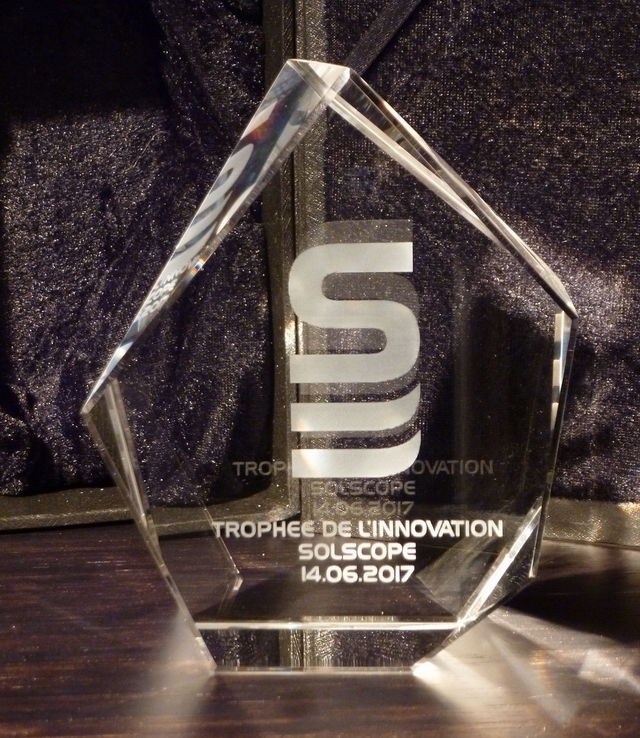 .
Consult the regulation