The exhibition

Conference and workshop

Workshop
Workshops
The 2023 Workshops program will be available soon.
In the meantime, discover the program of our 2021 Workshops:
Mercredi 23 juin 2021
14h30 – 16h30 :
″La Formation professionnelle″
LA FORMATION PROFESSIONNELLE : Une solution pour faciliter l'intégration de vos nouveaux collaborateurs et favoriser la montée en compétences de vos salariés.
Quels dispositifs ? Quels financements ? Contrat de professionnalisation ou apprentissage ? Combien ça coûte ? …
Cet atelier a pour objectif de répondre aux questions que vous vous posez.
Cristel COULON : Conseillère en formation continue (GRETA-CFA Midi Pyrénées Ouest)
Jeudi 24 juin 2021
10h30 – 12h30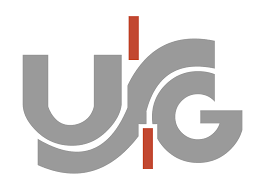 ″La sécurité sur les sites d'investigation, de forage et de travaux de fondation″
Restitution des résultats de la dernière enquête accidentologie réalisée cette année par l'Union Syndicale Géotechnique
Présentation des deux nouveaux guides foreuses de l'INRS
Anne-Charlotte SANNIER, Union Syndicale Géotechnique (ERG Géotechnique Environnement)
Jean-Paul BELLO, INRS
Silvan DAUBIN , SOFFONS, (FAYAT FONDATIONS)
Sébastien MINOTTE, SOFFONS (SPIE BATIGNOLLES FONDATIONS)